There are people in the world looking for a job, and then there's you; looking to spark a career others can only imagine.
It all starts here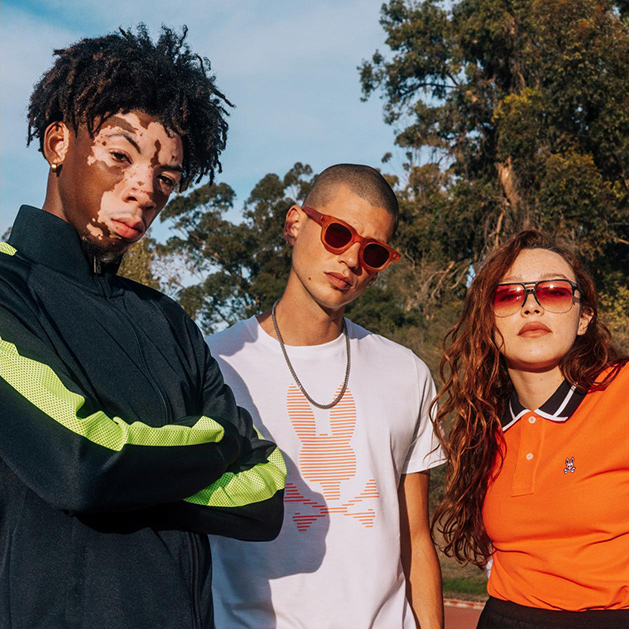 About Us
We exist to ignite confidence and champion stand-out character.
This holds true for our team too. Whether you help us craft designs for a new collection, drive global expansion efforts, or create the ultimate customer and employee experience, we share the commitment to quality everywhere.
Together, we create inclusive spaces where everyone's authentic self can shine through. Because running a world-class, category-defining business means putting people first and building teams that care. Exciting growth lies ahead and we're looking for the boundary-pushers, the leap-takers, the brave to get us there.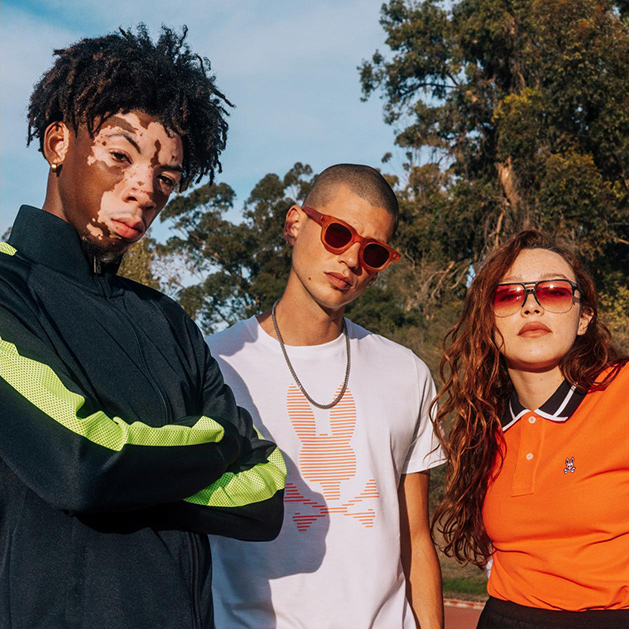 People First

We make room at the table for you from the start because we know your opinions matter. We hire people that care—who see kindness as a strength and delight in uplifting others.

Craft Matters

Whether it's our deep commitment to the quality of our product, the partners we choose or the way we follow through with customer care—we believe in valuing our craft to be the best in our field.

Bold Builds Brilliance

Forget blending in; come reimagine what's possible. We hire the boundary-pushers, the leap-takers, the brave, because we know that being brilliant doesn't happen without being bold.
Previous slide
You & Us

We inspire people to amplify their stories instead of suppressing them.

Red hair woman and vitiligo man wearing Psycho Bunny clothes outside in a park.

You & Us

We go the extra mile and live our values when no one is watching.

Large group of people wearing Psycho Bunny clothes sitting in stairs of a stadium.

You & Us

We keep opening our minds to worlds outside of our own.

Diverse group of people posing for the camera, wearing Psychobunny clothes, sitting in a stone brick lounge.
Next slide
Previous slide
Set of display clothes, mostly shorts with radiant canvas of Psycho Bunny logo in the background.

Kitchen for lunchtime

Work in our spacious open work environment.

We provide a gym with lifting accessories.

Work in a professional photo studio
Next slide
Working Here
Your playground for self-expression.
Meaningful stories start from a core why. At Psycho Bunny, we believe in a world where everyone can be more of who they are, through the collective power of individuality. We love to move fast and do things differently. And we expect you to do the same.
Working here means collaborating with a collective of humans who will bring the best out of you in an environment that allows you to do great things without forgetting who you are. Get ready for excitement.
The people
Previous slide
"Everyone at Psycho Bunny works towards the same goals and has a clear vision. There is great collaboration and team spirit. Everyone is accessible and I really feel like everyone does their best to help each other out."

AMAL EL KHADJI

Manager, Real Estate

"My favorite part about working at Psycho Bunny is seeing individuals grow and develop in their roles. At Psycho Bunny, the opportunity is truly endless."

Ryan Crosby

Director of Stores, East & International

"I joined Psycho Bunny as a Store Manager with the goal of building a long-term career. Since I joined, we went from having 5 stores to now more than 40… and I am now a District Manager. I really love my position as I feel like the outlook and atmosphere is exciting every day."

Stacy Herrington

District Manager West Coast
Next slide
Benefits
All the things you were looking for.
Seeing you move with purpose inspires us to empower you with the tools, space, and support to do some of your best work yet.
Award Winning Workspaces!

Award-winning architectural firms design our workspaces, corporate offices and stores to provide comfortable and intentionally inclusive work environments for our staff. Safe spaces to be yourself with authentic confidence.

A vibrant team

Join a vibrant team that thrives on representing our brand while encouraging you to be your best self as you grow and develop professionally. Surround yourself with some of the most knowledgeable people in their respective fields.

The right benefits
for you

Eligible employees may benefit from group insurance and EAP programs providing support and access to health care, counselling and mental health resources when life events affect their overall health. We aim to provide you with benefits that aid in achieving your social, physical, emotional and financial objectives. We want you to Be More of who you are!

Greater flexibility

At Psycho Bunny, we understand the need to balance your personal and professional pursuits and help you achieve them with more flexibility in your schedule. We're all unique, and the term "personal" means something different to everyone: it can include spending time with your friends and family, resting, participating in hobbies, engaging in personal, spiritual or educational development, exercising, or caregiving. It can even include your work!

A father with they're two kids form a happy family

Employee Discount

As brand ambassadors, our employees can take advantage of amazing discounts to wear Psycho Bunny clothing that tells the world how confident you are!
Opportunities
Many doors lead to the Psycho Bunny universe.
Giving your professional experience a memorable twist starts here. Step in and show us what we're missing. Our shared success will be nothing short of legendary.